Now a Virtual, One-Day Conference—Monday, October 5th, 2020
The NYSCA Leadership Conference is Your Professional Training Experience.
This virtual, one-day conference brings professionals from all across New York State together via Zoom for a high-level training event.
The annual conference features a highly regarded keynote speaker, 12 Advanced Level Workshops representing various disciplines with informative topics. View this year's lineup of workshops HERE.
The Leadership Conference is a great educational opportunity for NYSCA's membership and the working force of law enforcement, prosecutors, social workers, probation officers, child protective/child welfare personnel, CSEC and victim advocates, medical and mental health providers, educators, and other professionals working with children.
Join your colleagues from across the state virtually this Fall!
---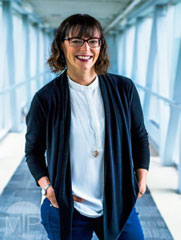 SAVE THE DATE: October 5th, 2020
Keynote Speaker will be Françoise Mathieu, M. Ed., RP, CCC - Compassion Fatigue Specialist and the co-executive director of TEND, whose aim is to offer consulting and training to professionals on topics related to secondary trauma, compassion fatigue, burnout, self-care, wellness and organizational health.
Françoise is a Registered Psychotherapist and a subject matter expert on topics related to compassion fatigue and secondary trauma. Her experience stems from over 20+ years as a mental health professional, working as a crisis counsellor and trauma specialist in university counselling, military, law enforcement and other community mental health environments.
Françoise is one of the founding members of the Secondary Traumatic Stress Consortium and author of "The Compassion Fatigue Workbook" as well as several articles and publications.
---
Register HERE—$75 per person.