October 4th-5th in Saratoga Springs, NY

Join us for the 2022 New York State Children's Alliance (NYSCA) Leadership Conference
to be held in-person at the Holiday Inn in Saratoga Springs, NY.

Join multidisciplinary professionals from across NY state for a choice of 20 advanced level workshops that will keep you engaged, increase your knowledge and re-energize you as you continue to work tirelessly helping children at Child Advocacy Centers, Schools, Mental Health agencies and all child welfare organizations.

COST: $140 per person
REGISTER HERE by 1:00PM on Thursday, Sept. 29th, 2022
2022 Keynote Speaker: Mickey Smith Jr.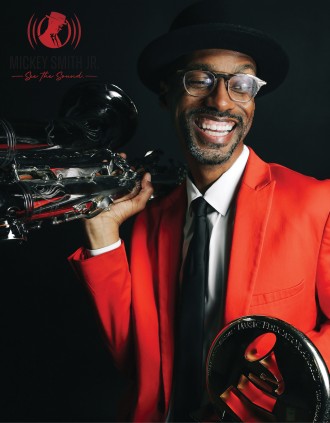 Mickey Smith Jr. is a GRAMMY Music Educator Award Recipient that hails from a forgotten community in the Bayou State of Louisiana and now stands on phenomenal stages encouraging people to SEE THE SOUND & KEEP ON GOING.
Mickey is an acclaimed international speaker, saxophonist, author, and master development coach. Whether the message is being shared at a conference, in-person or virtually, Smith believes that everyone has a "sound" (a significance) that has the power to resonate with others and create a shift in the thoughts and perspectives of our next and best. Mickey's motivational mixture of music and message teaches people how to reach people with consistency, intention, and strategy.

For Complete Conference Workshop Descriptions click on Brochure Cover below








2021 (Virtual) Leadership Conference Photo Gallery