Join Us in 2021: October 5-6, 2021 - Holiday Inn, Saratoga Springs, NY
---
Thank you for being a part of NYSCA's Virtual Leadership Conference on October 5, 2020.
We appreciate all our presenters, participants and sponsors.
Sessions this year included case studies of how MDTs work together to achieve positive outcomes, discussions of how to respond during
a time of pandemic, and a workshop on the legal implications of emoji use by perpetrators. Our Keynote Speaker Francoise Mathieu shared insights from her experience as a Compassion Fatigue Specialist and suggested strategies on how to stay empathetic in high-stress, trauma-exposed work environments.
We look forward to another amazing conference next year!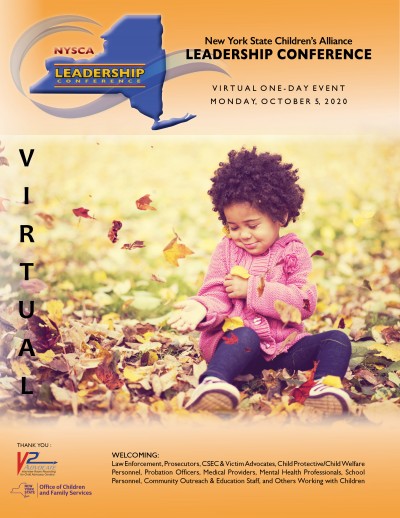 ---
Keep checking back for an announcement on our Keynote Speaker for the 2021 Leadership Conference.
---