1 in 10 children will be abused before their 18th birthday. One child abused in One Too Many.

READY, SET, GO...Registration is Open!

As we all have navigated through the uncertainties of 2020, our 46-member Child Advocacy Centers did not pause, but continued in their mission to provide FREE services, support, and healing to over 19,000 abused children and their families in a COVID-safe environment.
In 2020, New York State saw a significant rise in child deaths and severe cases of physical abuse. The statewide demand for services, training and assistance continues to grow. We need your help, now more than ever. Here's your chance to make a difference.

This year's virtual 5K will be held from September 17th-September 19th. Anyone, any age, anywhere can participate.
Simply select the day, the time, and the route--even hop on a treadmill. Individuals may choose their preferred exercise
(run, walk, bike, hike etc.) to complete the 5K (3.1 miles) at their own pace; in one day or three.
by August 13th to guarantee your free One Too Many NY 5K t-shirt, bib, and the chance to win some exciting prizes.
New this year, you can register as teams and purchase "Running Buddy" bandanas too!

Remember to select the participating Child Advocacy Center you wish to support:
Bivona Child Advocacy Center, Rochester
Broome County Child Advocacy Center
Cayuga County Child Advocacy Center
Chemung County Child Advocacy Center
Clinton County District Attorney's Child Advocacy Center
Child Advocacy Center of Columbia and Greene Counties
Child Advocacy Center, BestSelf Behavioral Health, Buffalo
Cortland County Child Advocacy Center
The Center for the Prevention of Child Abuse (CPCA), Poughkeepsie
Child Advocacy Center of the Finger Lakes
Child Advocacy Center of Niagara, Niagara Falls
Child Advocacy Center of Northern New York (VACJC), Watertown
Child Advocacy Center of Oswego County
Otsego County Child Advocacy Center
Child Advocacy Center of Putnam County
Harriet M. West Child Advocacy Center, Saratoga
Child At Risk Response Team of Schoharie County
START Children's Center, Troy
Advocacy Center of Tompkins County
Wayne County Child Advocacy Center
Child Advocacy Center at Westchester Institute for Human Development
Schuyler County Child Advocacy Center
New York State Children's Alliance (NYSCA)


Thank You, 2021 One Too Many NY 5K Sponsors

SPONSOR PACKAGES are available HERE.

"Preventing child abuse is like climbing a mountain. It's difficult, but not impossible…when we all pull together!" -R. Keller-Coffey


---
Last year our virtual One Too Many NY 5K fundraiser was a great success with 800 individuals participating in support
of Child Advocacy Centers across NY state and their mission to end child abuse. We thank all our supporters!

2020 5K Winners & Photo Gallery:
•Best View on my Run/Walk:
Diane Jerdan (Advocacy Center of Tompkins County) & Jenean Castillo (Westchester Institute for Human Development)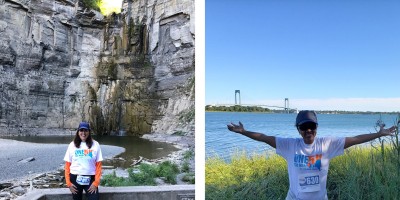 •Dogs Need a 5K Too:
Marla Behler (Child Advocacy Center of Putnam County) & Tammy Barrows Goddard (Cortland Child Advocacy Center)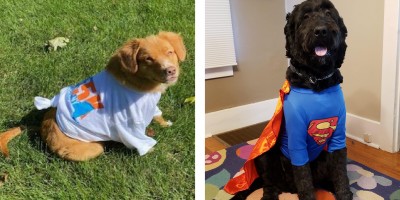 •I'm a Superhero:
Jennifer Remling & Jennell Diaz/Ellie both supporting The Center for the Prevention of Child Abuse (CPCA)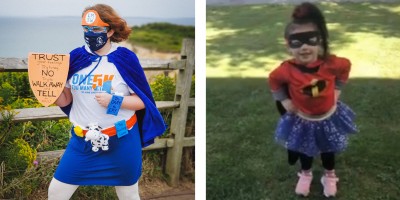 •Best Decorated Race Bib:
Alicia King (Child Advocacy Center of Oswego County) & Lucas (CPCA)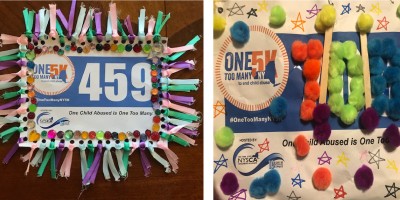 •Best Celebration Photo:
Meggie Burkhardt (Child Advocacy Center of the Finger Lakes)
& Linda Fettmann/Melissa Pavloff (Westchester Institute of Human Development)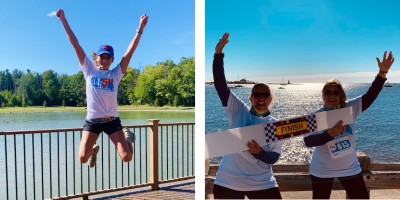 •Best Race Time:
Julie Barclay at 22:08! (Cortland County Child Advocacy Center)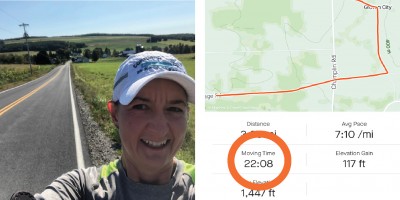 ---